Our video team professionally produces videos for partners and clients in a variety of formats, such as documentaries, corporate profiles, reportage, interviews, animation, events and more. We are able to support the entire production process from pre-production and production to post-production and adaptation.
We've worked extensively with clients and private, public and development partners to deliver high quality videos that fulfill their organisation's goals. In the past partners include the European Union Delegation in Cambodia, The Asia Foundation, GIZ, Internews' Earth Journalism Networks, Chief Bank and more.
Contact us to find out more.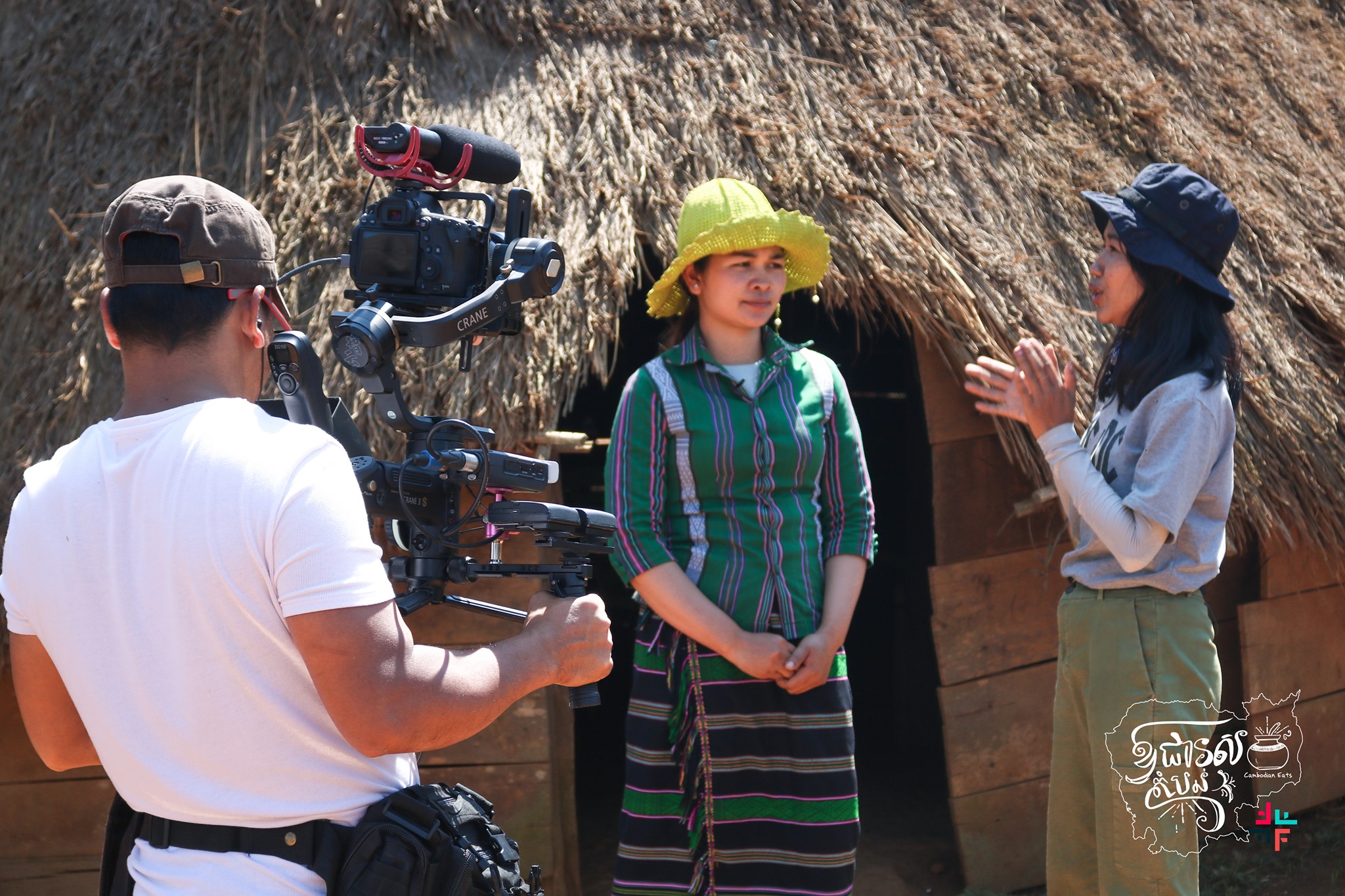 Store Grand opening / Digibox
Promotional Videos / Hops Craft Beer Garden & Restaurant
European Film Festival 2022 / EU DELEGATION IN CAMBODIA
ICPD25 and Migrant Worker multimedia projects / UNFPA
Cambodian Eats S2 / Heinrich Böll Stiftung Cambodia
Cambodian Eats! / Internews' Earth Journalism Network
Women empowerment / EU Delegation in Cambodia
Walk of Life / Focus - Ready for Tomorrow
Programme overview / Business Scouts for Development Programme in Cambodia
Chief Easy App & Company profile / Chief Bank
SusWASH programme / WaterAid Cambodia
Promoting Sustainable WASH Services / WaterAid Cambodia
Convention 190 - free from violence and harassment in the workplace / Solidarity Center
WE House and app promotion / GIZ
Advancing the Rights and Improving the Conditions of the Health of Khmer Rouge Survivors & King Norodom Sihanouk 100/ DC-Cam
Event highlight / Oktoberfest
Organization Profile / Love Without Boundaries
30th Anniversary/ Cambodia Development Resource Institute (CDRI)